Collect a whopping $111.18 worth of free stuff. Here's everything I got, from lowest to highest dollar value.
Cold Stone Creamery
Item: Small chocolate ice cream with M&Ms
Value: $1.40
My rating: 1/5 stars
I signed up for Cold Stone's loyalty program online, which promises a buy-one-get-one coupon on your birthday. Although I created my account well ahead of my birthday month, the coupon never arrived in my inbox. Undeterred, I went to the store anyway to see if they were able to look up my account.
When I explained the situation, the employee said she'd go ahead and give me a birthday deal. I ended up paying $5.99 for my chocolate ice cream with M&Ms, but she knocked 20 percent off, saving me around $1.40.
Rita's Italian Ice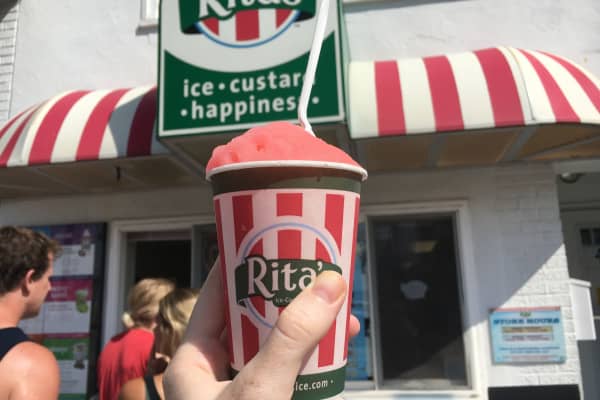 Item: Regular watermelon Italian ice Value: $1.84 My rating: 4/5 stars I signed up for Rita's Birthday Club online and received an email for a free regular Italian Ice, which expired seven days after the offer arrived. Because Rita's is a seasonal treat, they allow those with birthdays in the winter collect their free ice on their half-birthday. I enjoyed my watermelon ice a few days after my birthday while visiting the Jersey Shore with friends.
Dunkin'
Items: Two glazed chocolate donuts Value: $2 My rating: 2/5 stars Users of Dunkin's rewards app are eligible for a free treat on their birthday. The catch: You have to add money to the app's balance before you can score any deals. Because I'm not a coffee drinker, I didn't want to spend money just to get something "for free," so I downloaded the app but didn't add any cash to it. Although I technically hadn't earned the reward yet, I decided to stop by Dunkin' to see if they'd be willing to give me a perk anyway. A kind employee explained that she couldn't treat me to any free drinks, but she offered me a donut on the house. Even better: She slipped me not one but two glazed chocolate donuts.
Baskin Robbins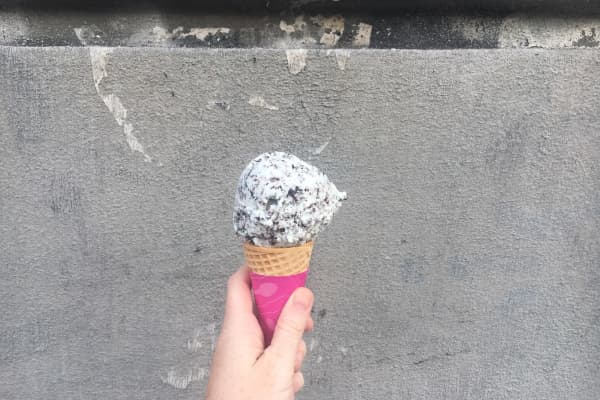 Item: Small cone of mint chocolate chip Value: $2.60 My rating: 4/5 stars Baskin Robbins' Birthday Club gets you a free kids' size cone or cup on your birthday. But being nice goes a long way: The employee on duty gave me a wink when she took my order and handed me a small scoop of mint chocolate chip instead of a kid's size.
Arby's
Item: Small vanilla milkshake Value: $2.99 My rating: 4/5 stars Arby's birthday perk was the simplest to redeem. I walked in, told the manager it was my birthday and received a small vanilla milkshake, free of charge. The process was seamless and the result was the perfect way to cool down on a scorching August day.
Krispy Kreme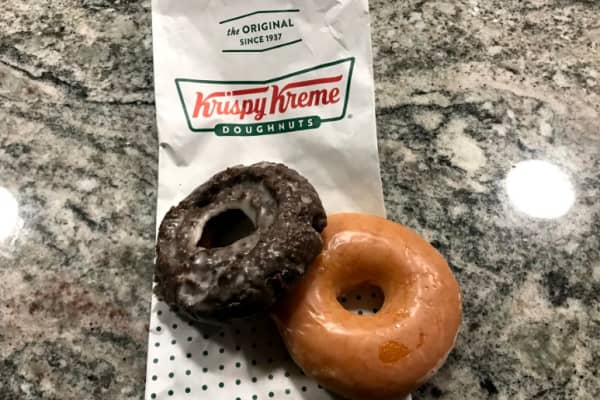 Items: One chocolate glazed donut and one plain glazed donut Value: $3.18 My rating: 4/5 stars To access Krispy Kreme's birthday rewards, you have to download their app and sign up for their loyalty program there. When I did this I was able to take advantage of two deals: A free birthday donut and a free introductory donut for first time users. If you're counting, yes, I did end up with four donuts in one day. No complaints here.
Panera Bread
Item: One brownie Value: $3.26 My rating: 4/5 stars I've been a member of Panera Bread's MyPanera Rewards program since 2014, so I knew I could expect a freebie on my birthday. The company emailed me a coupon for a free pastry or sweet, valid for one week from my birthday. All of Panera's baked goods were fairly comparable in price, so I chose the item that looked the most indulgent: an iced chocolate fudge brownie.
Sprinkles Cupcakes
Item: One sprinkle cupcake Value: $4.25 My rating: 3/5 stars Sprinkles Perks members get to enjoy a free cupcake on their big day. I visited a Sprinkles kiosk outside of Penn Station, showed my birthday email and got to choose any cupcake I wanted. To celebrate nearing the end of my birthday freebie extravaganza, I chose a vanilla cupcake covered in actual sprinkles.
Starbucks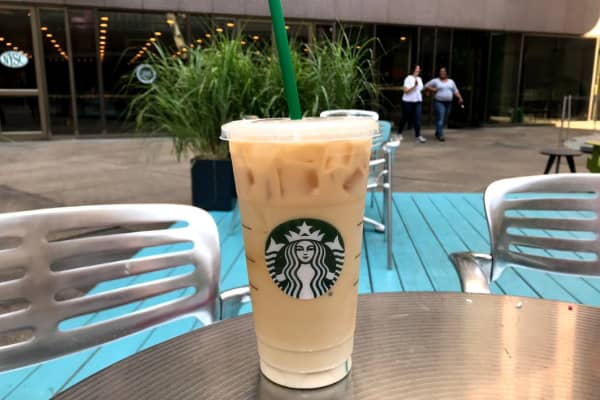 Item: Vanilla sweet cream cold brew Value: $4.84 My rating: 3/5 stars Starbucks is well-known for its rewards app, which offers users any free drink on their birthday. Because there's no price limit, it's a chance for frequent customers to upgrade to a more expensive beverage on their special day. I signed up for Starbucks' rewards program, downloaded the app and added a Starbucks gift card I already had to it. Although the app said I'd earned a free birthday drink, I couldn't click through to it. The barista didn't mind and gave me the drink on the house anyway: venti vanilla sweet cream cold brew. Even though I don't drink coffee, I chose an expensive concoction to test the limits of the birthday reward, then shared the beverage with my coworker.