Bills, bills, bills. The cycle of life.
Since a majority of our paychecks go straight to bills, it's a huge deal if there are any savings to be found.
With recurring bills, it can be hard to notice the "bill creep" as well. This means your bill each year can "creep up" in price without you noticing due to automatic payments.
For instance, your internet could rise by $3 a month. Your cable TV? Another $4 a month. You might not even notice and that's exactly what companies are hoping for.
But you can prevent that from happening.
That's why we've rounded up 7 ways that anyone can apply immediately to start saving on their monthly bills.
1. Affordable Car Insurance Exists – Here's How You Could Save $536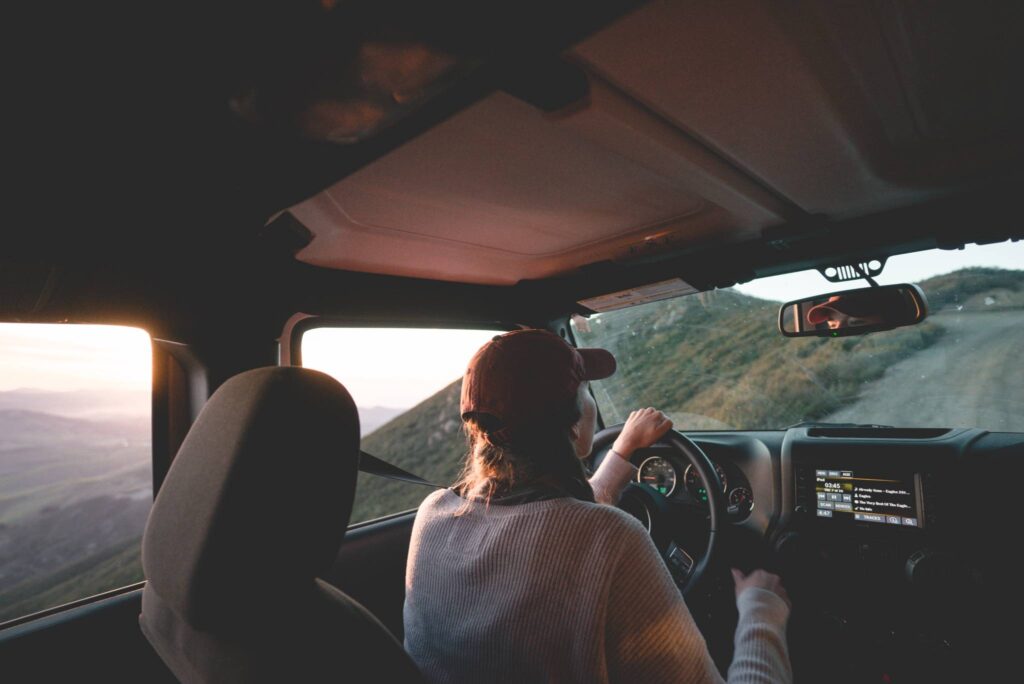 You're sharing the same roads with a lot of different people. Distracted people, oblivious people, road-rage people, etc. It's best to cover yourself with insurance when everyone is operating a giant motor vehicle.
And chances are, you're probably overpaying on your current insurance premium. I know it's convenient to stick with the same provider because it's a hassle to deal with finding another. I definitely get it.
However, you can search for quotes easily on EverQuote. They help match you among dozens of regional agencies and insurance carriers to filter the best matches to save on your car insurance.
It takes less than 4 minutes to fill out the form and you'll see a list of matches that show online quotes, email, and potential phone quotes.
EverQuote can save drivers up to $536 a year compared to their current insurance premiums. Once you see your list of potential matches, choose the online ones you want or wait for more information via email or phone.
It's a pretty simple process, so try it out to see how much you could be saving on the road!
Average savings in a month: $44.67
What it could add up to in a year: $536
GET A QUOTE AND SAVE ON CAR INSURANCE
2. Figure Out Where You're Wasting Money and Stop With This App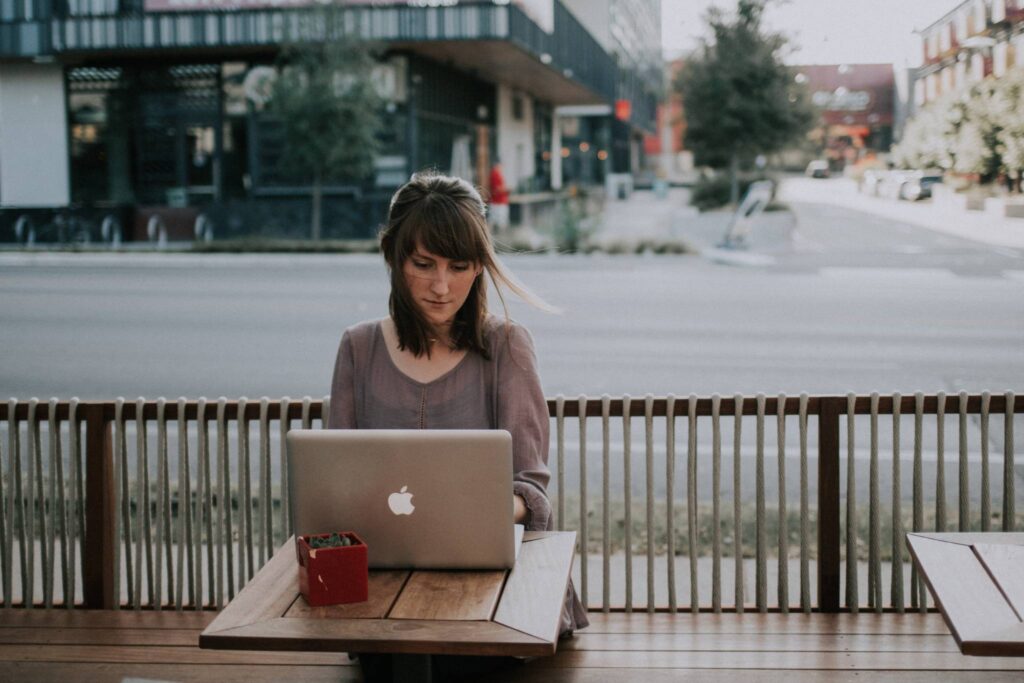 Realistic budgets are hard to make, especially if you're kind of lazy, to begin with. (No judgment, I am too).
You know you should start, but it just gets put off.
Here's an easy solution though: Trim.
Their simple to follow budgeting pulls your historical spending, organizes it, and allows you to clearly see your spending so you can set a target budget with context. (Aka you can see where you're wasting money on).
It'll also track budget pacing, which sounds fancy, but it just means you'll see the percentage of how much you've spent so far in each category. Like it's only the 2nd week of the month, and I've already spent 74% of my dining budget? Time to eat out less.
Trim will also alert you if you're getting a little too spend-happy in your budgeted categories so you know when to curb it.
It's simple but actionable budgeting that anyone can follow and it's free to use!
CASH IN ON INTERNET OUTAGES WITH TRIM
3. Get the Big Picture – Then Work on Fixing Your Score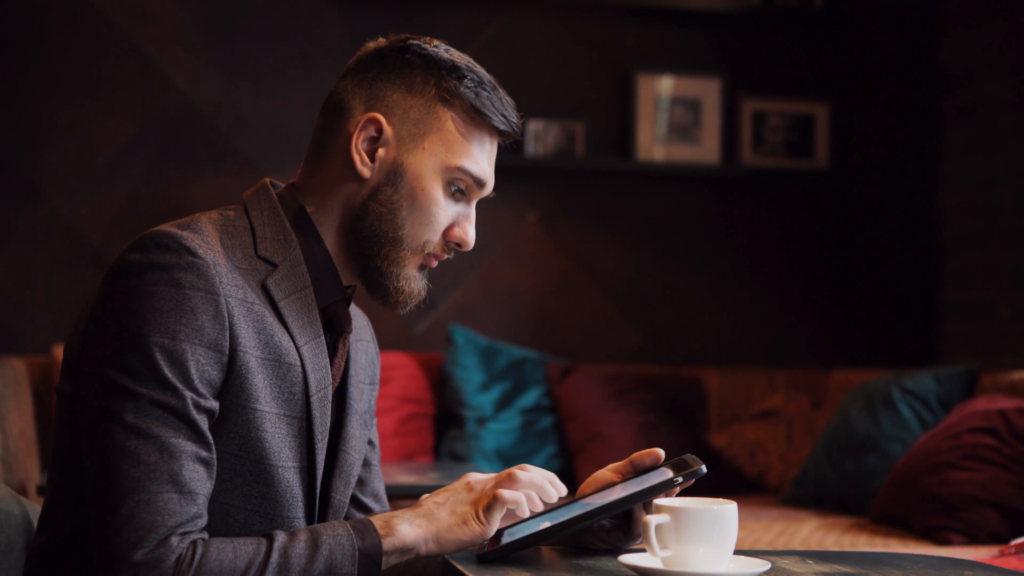 It's smart to keep an eye on your credit score to make sure it doesn't fall too much due to unpaid bills. Did you know that a low credit score could affect your ability to actually rent an apartment or even get a car? Yea, let's try to prevent that from happening.
Credit Sesame is a free credit monitoring service that helps you improve and maintain your score.
You'll get an easy-to-read view of your total debt plus everything that is contributing to your current score like credit usage, credit age, inquiries, and payment history. It also comes with personal recommendations to help increase your score.
Credit Sesame alerted me immediately when my score decreased because of a credit card and I was able to fix it right away. It's free to use so this is definitely a must-have in everyone's life.
CHECK YOUR FREE CREDIT REPORT AND TOTAL DEBT NOW
4. Stop paying for hidden bank fees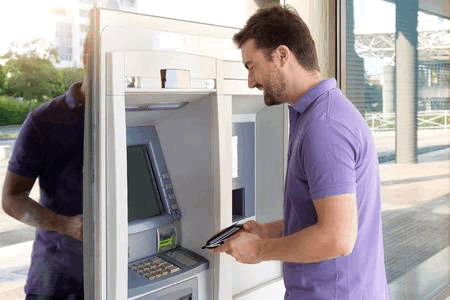 Hidden fees can really eat up your money.
For instance, traditional banks can charge monthly maintenance fees ($10-$12 a month), out-of-network ATM fees ($2.75 per transaction), and overdraft fees ($35 per). That's $329 a year* just on hidden fees alone!
Avoid silly and frustrating fees by using Empower, a mobile banking app with no hidden fees whatsoever.
No monthly fees, no minimum balance requirement, no overdraft fees, and no foreign transaction fees. It's also FDIC-insured up to $250,000
It's banking like it should be. So take a few minutes to get set up with Empower and say goodbye to annoying fees, and hello to a better bank!

GET FREE Mobile Banking
5. You Gotta Eat! Get Up to $240 Cash Back in Grocery Savings
If you're following nutrition gurus or meal planners on Instagram, you know that your shopping list gets a little longer with each inspiration. I know mine does.
But I don't feel too guilty though because my shiny things syndrome and basically everything I buy normally, give me a chance of getting cash back.
It's simple. All you have to do is take a picture of your grocery receipt and Ibotta will pay you cash.
Here's how it works:
Before you go to the store, search for your shopping list items in the Ibotta app. After your store visit, take a photo of your receipt to get cash back.
Ibotta is free to download and you'll also get a $10 sign up bonus after uploading your first receipt!
Some offers we found:
25 cents back on any item
$3 – $5 back on various wine
$2 back on KIND Protein Bars
25 cents – $4 back on ice cream
$2 back on Herbal Essence Haircare
Popular stores are Walmart and Target, but Ibotta also works at restaurants, online shopping sites, and at the bar! On average, active Ibotta users save up to $240 a year. What would you do with that extra money?
GET UP TO $10 WELCOME BONUS WITH IBOTTA
6. Buy Stuff Normally = Get Gift Cards You Actually Want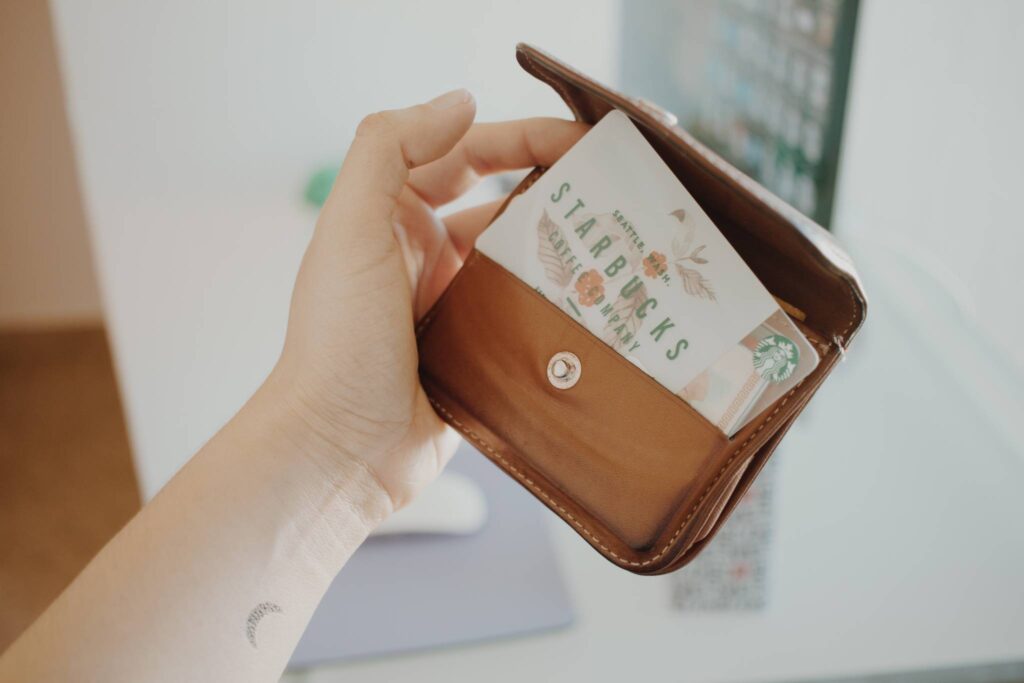 If you have room for 1 more app on your phone, then it needs to be this.
Actually, delete another app to make room for this one. It's that good.
It's called Drop, a free app that gives you gift cards on stuff you already buy from your favorite stores and brands.
Your everyday purchases from Amazon, Target, Trader Joe's, and Walmart? You'll get points for that. Points translate to gift cards so the more you collect, the more you can redeem!
There are a ton of offers, and you'll get to pick 5 Power Offers in the beginning. For instance, my 5 are Target, Uber, Trader Joe's, WholeFoods, and Starbucks. Each time I pay for these places? Automatic points for gift cards.
You're not restricted to just 5, but those will be your recurring/forever offers. You'll get access to many other offers that you can activate ranging from Entertainment, Personal Care, Grocery, Apparel and more.
The only thing you need to do is link any credit or debit card you usually use for buying stuff and that's it! Drop will automatically recognize when you buy from your Power 5 and activated offers to reward.
There's literally no downside to using this free app to get more gift cards. Use it on top of your loyalty points and credit card points for even more rewards!

START EARNING GIFT CARDS WITH DROP
7. Earn Money Back for Your Purchases (Here's $10 to Start)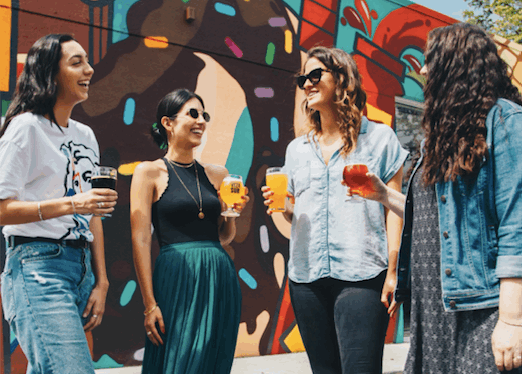 Everyone buys stuff.
Whether you're a retail therapy or just-the-basics kinda shopper, feel good about your purchases because you can earn some useful money back for them, no matter what you buy.
So who's been around for 20 years and have over 12 million members because they know what they're doing?
We love this cash back site for its simplicity and for the fact that you get cash back for the things you're already purchasing – a useful perk for the upcoming holidays for sure. It's pretty close to getting free money!
In fact, they're giving our readers a $10 welcome bonus to anyone that signs up to be a member.
Membership is free and you earn up to 25% cash back at over 2,500+ stores including Amazon, Walmart, Kohl's, and Sephora. Plus, you'll find coupons, free shipping codes, and awesome sales.
No need to fill out any rebate forms or redeem points to get your money. You just earn cash and get paid by check or Paypal.
Ebates has pretty sweet sales that will be hard to find anywhere else too. Be sure to sign up now and grab that $10 welcome bonus. Easy!
GRAB A $10 WELCOME BONUS NOW
Some of the sponsored links that appear on this page are from companies that offer investment advisory services. They compensate us; for details on our compensation arrangements, please click here.